Hot stone massage therapy is a very warming and relaxing massage treatment involving the use of hot stones to ease muscle pain and tension and  relieve stress. The stones are heated and placed on key points of the body . Hot Stones are then massaged over the body using warm massage oils.
This therapy  will be adapted to a client's needs, as no two clients  are alike.
A full body hot stone massage normally lasts for around 60 minutes and is carried out on a therapy couch. Towels are used throughout the massage to ensure modesty. A hot stone  back, neck and shoulder massage is also available and lasts approximately 45 minutes. We also offer an 75/90 minute Hot stone massage.
Benefits of Hot Stone Massage:
-Eases muscle tension
-Promotes relaxation
-Reduces stress & anxiety
-Relieves muscle cramps and spasms
-Helps with pain management in conditions such as arthritis and sciatica
 Prices 
45 Minute Back Neck & Shoulder  Massage –  From £45
60 Minute Full Body Pregnancy  Massage – From  £55
75 Minute Full  Body Pregnancy Massage – From  £65
90 Minute Full Body Pregnancy Massage – From £75
Add A Mini Facial  – £20 
Add a Body Scrub – £20 
Add 30 mins of Reflexology – £20
We cover a 5 mile radius of our RM11 location free of charge anything further is charged at 50p per mile return 
 How To Book ?
Email Sarah on –  info@honeybeetherapy.co.uk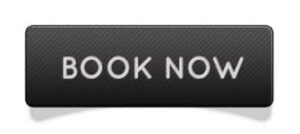 FOLLOW HONEY BEE THERAPY ON INSTAGRAM