info@honeybeetherapy.co.uk
Indulge in a soothing mobile Indian Head Massage treatment in for a spine-tingling recharge. This specialist massage therapy relieves tension, headaches and stress 
Indian Head Massage is based on the ancient Ayurvedic healing system. Like Thai Foot Massage it has been carried down through the generations and is still carried out today in modern India.
Indian Head Massage focuses on the upper back, shoulders, upper arms, neck, scalp and finishing with the face whilst the client remains seated in an upright position
This massage can be performed with or without the use of oils
All you need to decide is where in your home you would like your Mobile Indian Head Massage treatment to take place . We recommend a quiet, warm room. I will arrive with my mobile Indian Head Massage chair and everything needed for your home Indian head massage therapy, including the towels.
Benefits Of Indian Head Massage
-Improves blood circulation
-Insomnia
-Headache and Migraines
-Improves lymphatic drainage
-Removal of waste and toxins
-Relieves tension in muscle tissue
-Helps improve mobility in the neck and shoulder area
-Relieves mental and physical strain improving concentration
-Relieves eyestrain, sinusitis, and congestion
-Helps sooth Stress and Anxiety
-It helps deal with scalp and hair problems
Prices 
30 Minute Indian Head Massage from £35
45 Minute Indian Head Massage from £40
Add bespoke aromatherapy oils tailored to your needs – £7 
Add A Mini Facial  – £20 
Add A Back Neck & Shoulder Massage –£20
Add a Body Scrub – £20 
Add 30 mins of Reflexology – £20
Add a Foot Ritual -£15 
Add a Hand Ritual -£15 
Add a Hand Mask/Heated Mitts  -£15 
Add a Foot  Mask/Heated Booties   -£15
We cover a 10 mile radius of our RM14 3TY location free of charge anything further is charged at 50p per mile return.
How To Book ?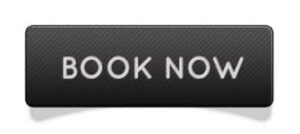 Email Sarah on –  info@honeybeetherapy.co.uk