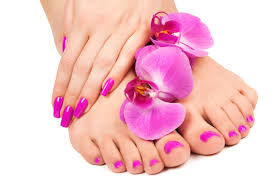 Our Mobile nail tech Hayley due to relocation is now offering mobile nails services in and around Witham, Kelvedon, Tiptree , Braintree, Maldon and Chelmford . 
With several years experience as a professional Nail Technician.  Hayley only uses the highest quality products such as OPI and Gel In A Bottle for her clients.
 Manicure & Pedicure treatments  have become part of today's essential tasks to help relax, unwind and to ensure your nails look neat & as beautiful as yourself.
Hayley comes you so you can  relax and enjoy your professional treatment in the comfort of your own home. There is less hassle for you then, and no need to visit the salon.
Areas of Essex Covered include : 
Kelvedon, TIptree,  Maldon, Witham, Braintree & Chelmford and surrounding villages of these areas
Other area could be available upon request but a be subject to a surcharge 
Email Info@honeybeetherapy.co.uk