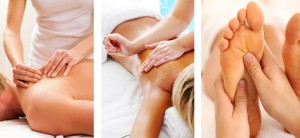 |07939225872|sarah@honeybeetherapy.co.uk
This personalised massage incorporates Swedish, Deep Tissue, Lomi Lomi, Thai, Reflexology and Balinese massage techniques using warm organic massage oils
This very popular massage treatment promotes relaxation and can help soothe those aches and pains.  Holistic Massage is relaxing yet invigorating promoting an amazing sense of wellbeing and stress relief.
Holistic Massage uses five different techniques: effleurage (gliding, sweeping), petrissage (kneading, rolling, wringing), friction (warming), tapotement (percussion) and vibration (trembling).
This therapy  will be adapted to a client's needs, as no two clients  are alike,
A full body holistic massage normally lasts for around 60 minutes and is carried out on a therapy couch. Towels are used throughout the massage to ensure modesty. A back, neck and shoulder massage is also available and lasts approximately 30 minutes. We also offer a 75 minute and 90 minute holistic massage.
Massage at Pamper Parties & Massage Gift Vouchers are also available
Benefits of Holistic Massage
-Eases muscle tension
-Promotes relaxation
-Reduces stress & anxiety
-Relieves muscle cramps and spasms
-Helps with pain management in conditions such as arthritis and sciatica
Prices
40 Minute Back Neck & Massage –  From £30
60 Minute Full Body Massage – From £40
80 Minute Full  Massage – From £50
We cover a 5 mile radius of our RM11 location free of charge anything further is charged at 50p per mile return.
How To Book ?
Call Sarah on – 07939225872
Email Sarah on –  info@honeybeetherapy.co.uk