Pregnancy Massage incorporates full body whilst lying in a side position whilst being support by pillows for your comfort. Pregnancy massage has been found to reduce stress, decrease swelling in the arms and legs, and relieve aches and pains in muscles and joints.
A full body pregnancy massage session normally lasts for around 60 minutes and is performed on a professional massage table. Towels are used throughout the massage to protect clients modesty. A pregnancy back, neck and shoulder massage is also available and normally lasts around 30 minutes.
Please note you should be at least 14 weeks pregnant before receiving any Pregnancy Massage therapy. If you are having a high-risk pregnancy it is best to discuss your condition with your midwife or GP before seeking a treatment
Prices
30 Minute Back Neck & Shoulder Pregnancy Massage –  From £35 
45 Minute Back Neck & Shoulder Pregnancy Massage –  From £40 
60 Minute Full Body Pregnancy  Massage – From £50
75 Minute Full Body Pregnancy  Massage – From £60
90  Minute Full  Body Pregnancy Massage – From £70
Add A Mini Facial  – £20 
Add 30 mins of Reflexology – £20
Add a Foot Ritual -£15 
Add a Hand Ritual -£15 
Add a Hand Mask/Heated Mitts  -£15 
We cover a 10 mile radius of our RM14 3TY location free of charge anything further is charged at 50p per mile return.
Pregnancy Massage Gift Vouchers are also available – please see our our  voucher terms & Conditions
Baby Shower Pamper Parties.
Baby Showers are the perfect way to share some of the excitement and anticipation with your friends and family. It's a fabulous opportunity for you and your friends to relax and indulge in a variety of luxury treatments. For pregnant ladies we would suggest that our therapists provide you with a pedicure, manicure ,facial or a soothing massage .With a range pamper treatments for you and your guests, our mobile pamper party service is a fantastic way to celebrate the approach of a new baby . So sit back,relax and enjoy your precious pregnancy experience.
NCT Groups
Arranging a little get together with other mummies provides plenty of help at hand to look after the children whilst you take some time out for some spa pampering at home.
How to Book ?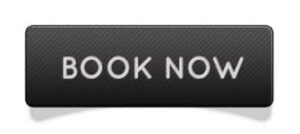 Email Sarah on Info@honeybeetherapy.co.uk