Honey Bee Therapy provides Mobile reflexology to you in your home in Hornchurch, Romford, Upminster , Rainham , Dagenham, Brentwood & Thurrock . We offer the very best at home therapy service and have spent many years practicing reflexology for pregnancy issues as well as a relaxing treatment.
What is reflexology?
Reflexology is a therapy performed on your feet using pressure points to relieve stress and tension that correspond with other parts of your body. These points are located on both the sole and top your feet. These points can be massaged in specific ways to affect correlating points within your body. Vital organs can naturally heal and improve simply by applying certain foot reflexology techniques .Unlike massage you keep your attire on and relax in a lafuma chair for the therapy to be carried out.
What Is Maternity Reflexology ?
Maternity Reflexology is simply reflexology used to nurture a Pregnant woman and her baby on a physical, emotional and spiritual level from Pre-conception, throughout the Pregnancy, the Birth itself and during the Postnatal Period.  It is an ancient natural therapy which uses subtle energies of the feet to balance and harmonise the entire being, leading to health and well-being. It is based on the principle that there are reflex areas on the feet and hands which correspond to all the organs, systems and parts of the body. When these points are stimulated, tension is eased, nerve and blood supply is increased and the body's own healing potential is activated.
What are the benefits of Reflexology?
• Reflexology can benefit our bodies in so many ways here are just a few.
• Reduce stress and stress-related condition
• Help with fertility & maternity issues
• Reduce headaches
• Help hormonal imbalances
• Pain relief
• Help with sleep disorders
Prices 
30 Minute Reflexology Massage from £35
45 Minute Reflexology Massage from £40
Added Extra's
Add a 30 Min Back Neck & Shoulder Massage for £20 
Add a 30 Min Indian Head Massage for £20 
Add a Body Scrub – £20 
Add A Mini Facial – £20 
Add a foot  Soak , Rasp Scrub & Moisture – £15
Add a nourishing hand mask with heated mitts  – £10
Add a nourishing foot  mask with heated booties  – £10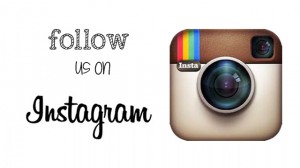 We cover a 10 mile radius of our RM14  location free of charge anything further is charged at 45p per mile return.
How To Book ?
Email Sarah on –  info@honeybeetherapy.co.uk