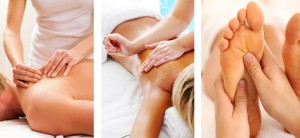 pamper.parties@honeybeetherapy.co.uk | 07939225872
Ladies Pamper Parties for hen nights, birthdays and baby showers  in the comfort of your own home or accommodation . We are a team of highly qualified, experienced  and insured mobile therapists be who will cater to your pamper needs. We offer a wide range of treatments below. We're more than happy for each guest to select more than one treatment if they wish.
Surcharges are applied to certain areas to cover travel time & costs. Please see our pamper party travel surcharge page for more information.
Honey Bee Pamper Party Package  A  – From £25 Per Person – Choose 1x 30 minute treatment or 2 x 15 minute treatments
Honey Bee Pamper Party Package B-From  £35  Per Person – Choose 1x 30 minute treatment & 1x 15 minute treatments
Honey Pamper Party Package C-  From £45 per person – Choose 2 x 30 minute treatments or 1 x 60 minute treatment
60 Minute Treatments
Full Body Massage 
Maternity Full Body massage *
Reflexology * 
Luxury Facial
Luxury Pedicure/Manicure 
Manicure/ pedicure with gel polish
30 Min Treatments
Back, neck and shoulder Massage 
Maternity back neck & shoulder massage *
Shoulder, face & scalp massage
Indian Head Massage (seated)
Foot & Leg Massage 
Mini Facial
Manicure or Pedicure
Gel Polish File & Paint on fingers or toes
15 Minute Pamper Treatments
File & Polish for fingers or toes
Face & Scalp Massage
Hand and Arm Massage
Leg & Foot Massage
Please view our pamper party terms and conditions before booking.
*Limited availability treatment subject to therapists available your area alternative treatment may have to be arranged.