Below is a testimonial from Jo. Jo is one of my many mobile pregnancy massage clients in Chelmsford, Essex. She had pregnancy massage therapy weekly throughout the later stages of her pregnancy.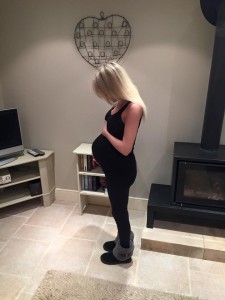 Here is What Jo had to say 
"During the later stages of  my Pregnancy I began to suffer with lower back pain. After a few massage sessions of with Sarah I found movement became much easier.
I was also commuting to central London during my pregnancy and  suffered with swollen ankles and achy feet especially having a job that requires me to be on my feet throughout the day .
I felt  that I was generally more calmer both at the office  and at home,
Now my little boy has  arrived I continue to have massages with Sarah allowing me an hour or so of peace and revitalization. "
To make an appointment, or for further information please do call or email 
Tel: 07939225872    Email: info@honeybeetherapy.co.uk

 https://www.facebook.com/honeybeeholisticbeautytherapy

   https://twitter.com/honeybee1606