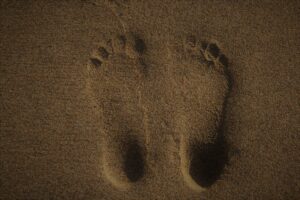 Reflexology Pamper Parties In Essex are available across the county including Brentwood, Romford, Ongar, Loughton , Chelmsford, Basildon & Billericay. Our Reflexology Pamper Parties in Essex are great for all occasions including hen nights , baby showers, birthdays & girls nights in .
What is A Pamper Party ?
A pamper party or home spa day is a party held primarily held by groups of friends, family or work colleagues where each party guest receives mobile beauty and massage treatments and generally spend time relaxing and pampering themselves.
Why Book A Pamper Party ?
Spa days at  hotels and salons tend to be expensive . Whereas the Honey Bee Therapy team offer an affordable alternative in the comfort of your own home or hired accommodation. This is why pamper parties are becoming so popular for hen nights or part of the hen weekend. It is also a great idea if any of your friends are expecting and would prefer a night in a home.
What is Reflexology
Reflexology is based on the principle that the feet are a map of our bodies, so that when the reflex points are stimulated, the practitioner is treating the whole body not just the feet.
Reflexology has many benefits;
Reduce stress,
Improve circulation,
Flush the body of toxins
Revitalise energy levels.
Prices 
£25pp for 30mins of Reflexology  or £35pp for 45mins of Reflexology 
Other Treatments Available 
Other treatments available include Manicures, Pedicures, Facials , gels nails & massage. Check out our full pamper party menu. Our Prices start at  £15pp
Minimum spend
There is a minimum £75 spend per visit in order to cover our mobile therapists travel time and costs.
If your live outside our coverage area our team may still visit you depending on your location and number treatments required. A travel surcharge apply to locations further than 30 miles from our location. You will be notified of the amount of this fee in advance at the time of booking .
Images used on this page are by Louise Potter Via Unsplash – https://unsplash.com/@louisap