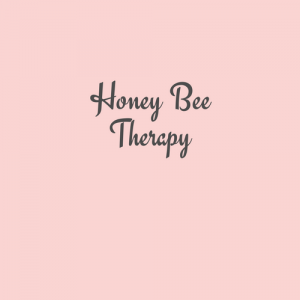 What Is The Oil Cleansing Method (OCM)
The oil cleansing method is using natural carrier oils to clean your face instead of traditional cleansers and washes.  It is a method of deep cleansing your skin without stripping it of all of its natural moisture that it needs. There are hundreds of oils to choose from  and It's important to research which oils will work best with your skin type. Always opt for organic, cold pressed, and unrefined oils. The OCM should leave you skin feeling smooth and soft and not tight and dry like it might feel after using a facial wash .
What are carrier oils or base oils
Carrier oils or base oils are oils that have been derived from the seeds, kernels, or nuts of a plant such a jojoba oil , rosehip oil or sweet almond oil. Most carrier oils have a very faint smell that is sweet and nutty but some are odourless. Carrier oils are used as a base in aromatherapy diluting concentrated essential oils and making them safe to use on the face and body . Carrier oils make it possible for you to enjoy applying oils to their skin without suffering irritation.
How to cleanse your face Using the oil cleansing method ?
Most carrier oils will usually not rinse off with just water , which is why you need to rinse your face with  a warm cloth or towel . Pump a 5 pence piece size amount of oil in the palm of your hands . Massage into your face for around a minute or two. Take a soft hand towel or flannel and dampen with warm water, and lightly rub on your face to wipe away the oil.
What Oils Can I Use ?
Use only the best cold pressed oils as these will retain their therapeutic properties. Oils produced using heat will lose any nutritional qualities. Here are some examples of oils you can use.
Rosehip Oil – Anti-ageing and skin rejuvenation.
Grapeseed Oil – Moisturising to the skin and useful for those who do not like oils that are too greasy or those with combination skin types
Jojoba – Good for moisturising the skin and hair . It can help to relieve inflammation. Excellent for acne ,eczema and psoriasis . Controls the release of sebum so is useful for seborrhoea skin conditions.
Apricot Kernel Oil – Great for Nourishing and moisturising to the skin . Ideal dry skins & eczema and can help to relieve itching
There are just a few of the many carrier oils out there . There are plenty more that I love and I'm sure I will write about soon .
Where to purchase ?
I highly recommend purchasing carrier oil from reputable aromatherapy supplier such as Amphora Aromatics who I regularly use and highly recommend  . I use their beauty oils in both my own skincare routine and aromatherapy treatments for my clients.
If you would like to discuss any of the oils mentioned in the post or would like me to write about any other oils or aromatherapy products please email me on info@honeybeetherapy.co.uk
Honey Bee Therapy is an mobile aromatherapy , beauty and pamper party service based in Hornchurch and operating in London & Essex . Please do have a look at the treatments we offer in which include pregnancy massage , reflexology & hot stone massage.