Myself and the lovely Tasha recently pampered a group of teens in Chelmsford, Essex. It was a 13th birthday and the girls decided to celebrate with our deluxe teen party which included facials, manicures, & pedicures.
Below are a few picture from the party :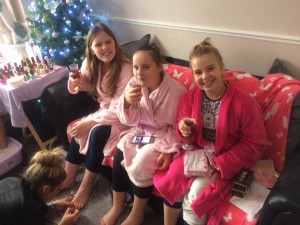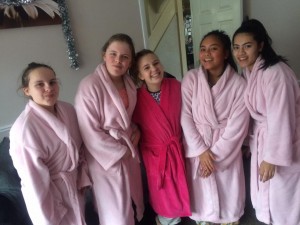 We provide fantastic teen  Pamper Parties in across the Chelmsford and are performed in your own home. We love providing top quality girls pamper parties in Chelmsford  and creating memorable experiences for all our clients.
THE PARTIES WE OFFER INCLUDE 
Girls Spa Pamper Parties 6 -11 
Girls Make Over Pamper Parties  6-11
Teen Make Over Pamper Parties 11- 16
Create Your Own Pamper Party 6 – 16
pamper.parties@honeybeetherapy.co.uk | 07939225872
pamper.parties@honeybeetherapy.co.uk | 07939225872

Take a look at our face book page dedicated to girls pamper parties
https://www.facebook.com/honeybeepamperparties/